Only in 2000 AD part 4
99 posts! Woo. In celebration, here are some of my favourite pictures from 2000 AD. They pretty much speak for themselves:
Here's Gargarax - perhaps the best demon design ever (Brett Ewins on art, Wagner and Grant providing the ideas):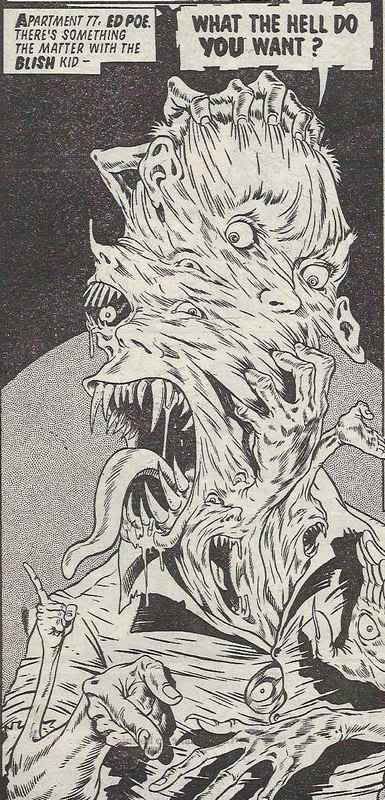 There's something lovely about the detail in this scene here. It's also the only good thing at all to come out of Time Flies 2. Shame artist John Beeston only got to do one episode of it. I've no idea what happened to him.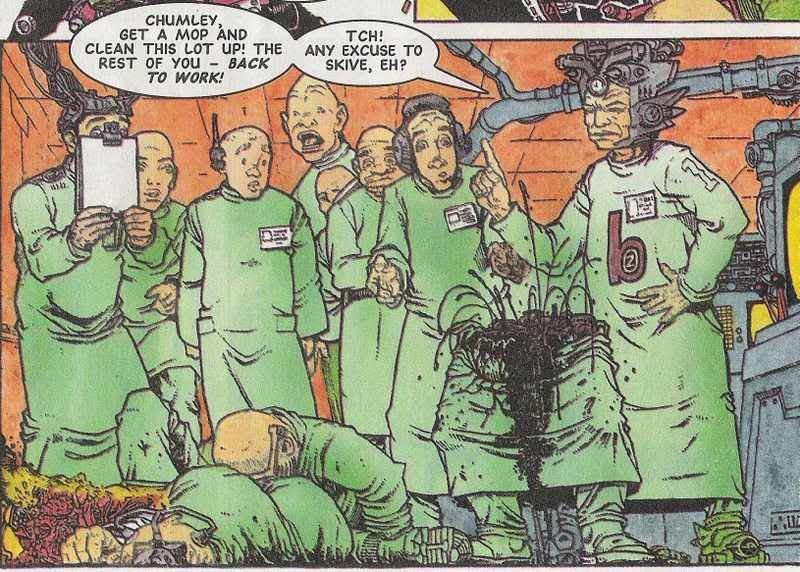 Finally, this is a strong contender for all time favourite kill scene, by the unbeatable combination of John Wagner and Henry Flint: